In an effort to strengthening the cultural relations between Armenia and Iraq, a delegation of Iraqi historians, visited Yervan from 17th to 21st October 2016. The members of the delegation were Messrs. Jawad Al-Badheni and Mansoor Husayn Hadi, both hold PhD. in history.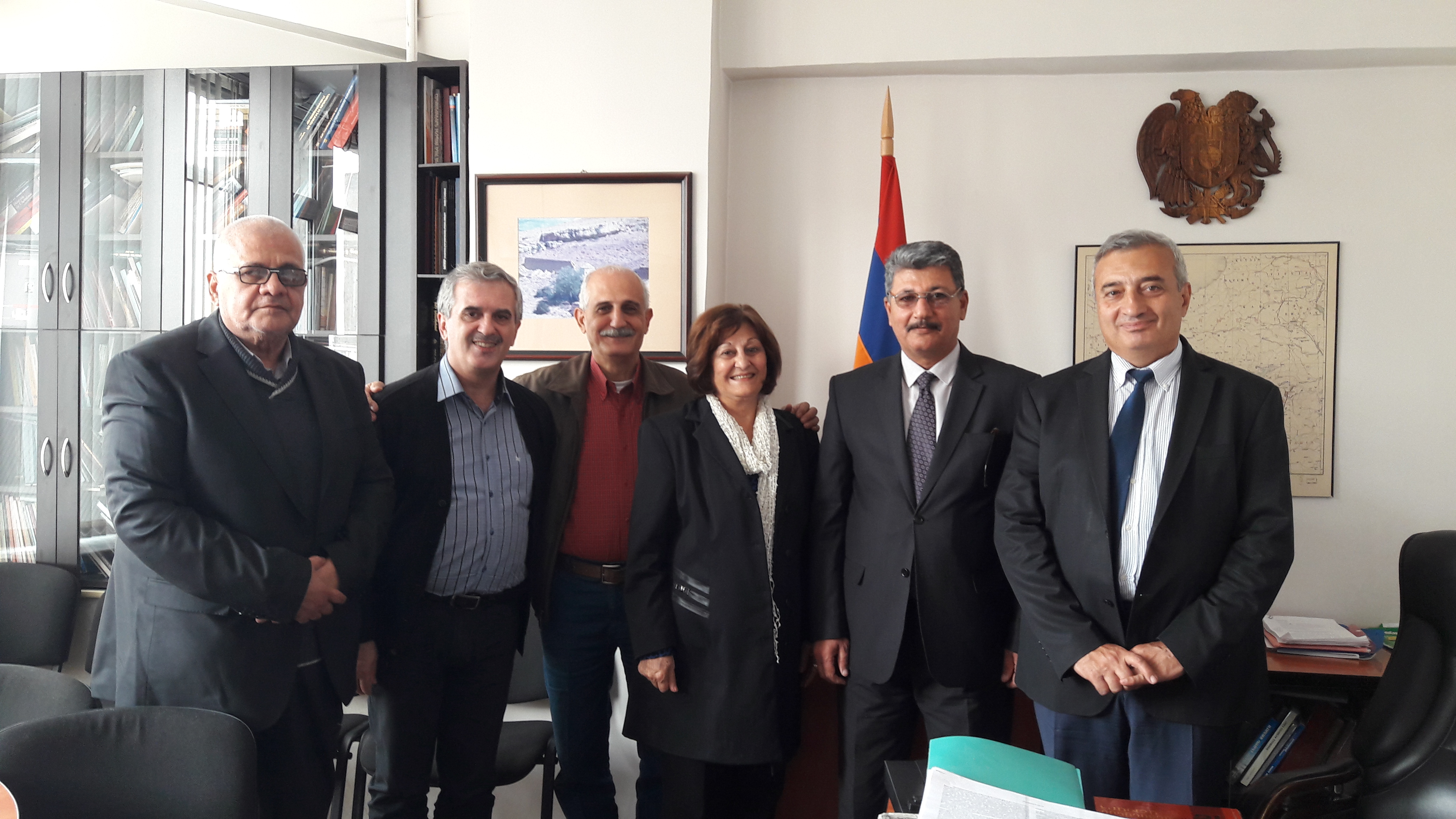 Doct. Al-Badheni is the director of the Iraqi National Institute for the Protection of Minority Rights, Director of the Institute of Kurdish Studies and member of the Secretariat of International Historians Association.
The delegation visited various research centers in Yerevan; The Institutes of History and Oriental Studies in the Armenian National Academy of Sciences, the Faculties of History and Oriental Studies in the Yerevan State University, as well as the Armenian Genocide Memorial Complex dedicated to the victims of the Armenian Genocide.
On the 17th of October 2016, the delegation met with the director of the Institute of History in ANAS, Prof. Ashot Melkonyan. During this meeting, both sides discussed all feasible means and suggestions to further strengthen the cultural interrelations between the representatives of the two peoples' scientific-cultural circles.
While highly appreciating the visit of the delegation to the Institute of History, Prof. Melkonyan cherished hopes that the collaboration and the co-operation between the two sides will continue to the benefit of both countries' cultural development.
Dr. Al-Badheni on his part, thanked the Institute for the warm feelings expressed by Prof. Melkonyan and indicated that their visit to Armenia confirms Iraq's positive stand beside Armenia and the Armenian people, who has suffered the most horrific violence in history and in this regard, it is now absolutely imperative for both sides' intellectuals to unite and come out with positive ideas and suggestions to confront the threats which now exist against the two countries.