On September 22, "The 135th Anniversary of the Social Democrat Hunchakian Party (SDHP): from the Liberation Struggle to the Independent Statehood" scientific conference jointly organized by the NAS RA Institute of History and the SDHP was held at the National Academy of Sciences of the Republic of Armenia.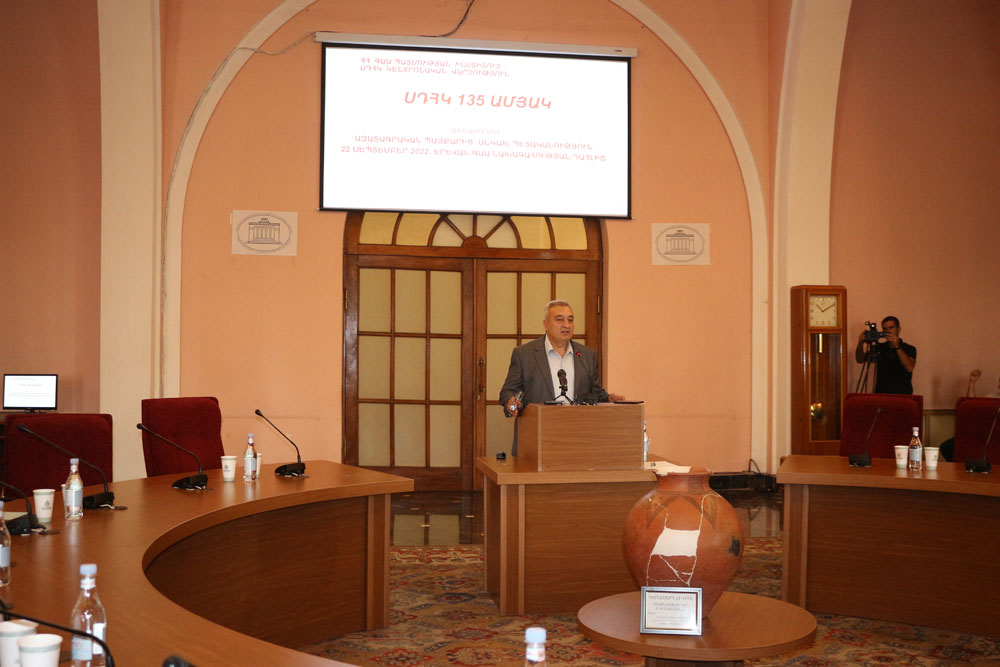 Academician Ashot Melkonyan – Director of the NAS RA Institute of History, welcomed the participants of the conference. "This conference is closely related to the idea of independence. It is very gratifying for us that one of the Armenian national parties – the Social Democrat Hunchakian Party, which was founded 135 years ago, made one of the most accepted and important political ideas of the time – the idea of independence as the main direction of its activities. The Social Democrat Hunchakian Party gave great importance to the ideas of independence and freedom in its program documents, for which it devoted all its activities to the implementation of those ideas, especially in that fatal period – at the end of the 19th century and the beginning of the 20th century" Ashot Melkonyan said.
Ashot Melkonyan ("The Idea of Armenia's Independence in 'Hunchak' Newspaper"), Mkrtich Danielyan ("The Narodniks-Hunchakian Ideological Relations"), Gevorg Khudinyan ("The Antithesis of Ideal and Reality in the Program Documents of the 1890s of the SD Hunchakian and ARF Dashnaktsutyun Parties), Gegham Hovhannisyan ("The Issue of the National State in the 'Young Armenia' periodical (1903-1921)") presented reports from the NAS RA Institute of History.