More closed pages on the Armenian liberation struggle are revealed bringing to light the historical truth.
The presentation of a new book titled ''Hamazasp Srvandzyanc'' was held on February 17, 2017 in the Institute of History conference hall. The author of the book is Gevorg Stepanyan, Doctor of historical sciences, Professor, Director of the Department of History of the Armenian Communities and Diaspora.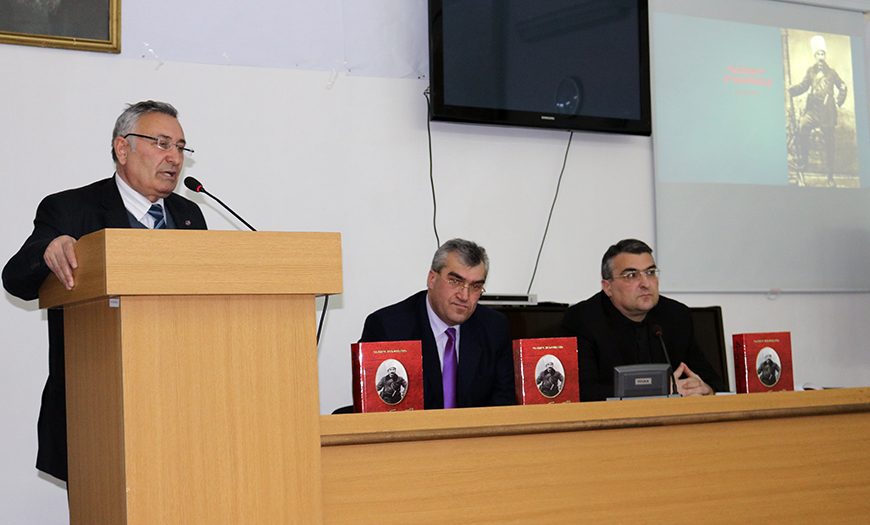 The book was published in Yerevan by ''Lusnyak'' publishing house. The publication of the book was initiated by the ARF Central Committee of Isfahan.  
Director of the Institute of History of NAS, Academician Ashot Melkonyan, in his speech delivered during the opening ceremony stressed the necessity of revealing the whole historical truth. He said that the Armenian historians are obliged to present the whole truth about the late 19th and early 20th centuries national liberation movement as well as its devoted participants. In this connection he praised the work that has been done by the author of the newly published book considering it as highly valuable.