Under the auspices of the Catholicos of the Great House of Cilicia Aram I and by the invitation of the Head of Education and Armenian Studies Department of the Catholicosate Girayr Danielyan the Director of the Institute of History of NAS RA Ashot Melkonyan visited Lebanon in the second half of April.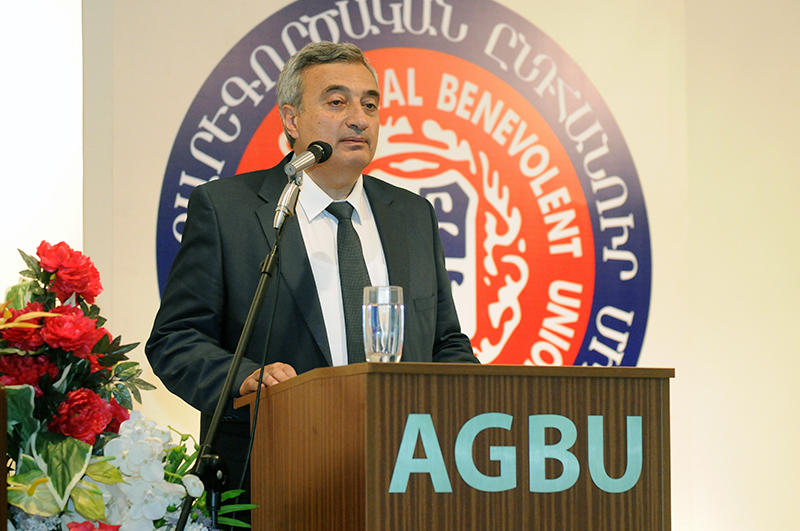 Together with Samvel Mkrtchyan, the Armenian Ambassador Extraordinary and Plenipotentiary in Lebanon, Ashot Melkonian visited Shama central station of "Southern part" of UNIFIL (United Nations Interim Force in Lebanon) on the 23rd of April. Academician Melkonyan presented his approach to the most essential problems of the Armenian history to the Armenian military brigade carrying out the peacekeeping mission. "Ararat - the symbol of the Armenian immortality" documentary film was shown later.
Ashot Melkonyan gave eight lectures on the most important issues of the Armenian history to the audience of the Educational-Armenian Department of the Catholicosate of the Great House of Cilicia.
The director of the Institute of History visited the "Azdak" and "Ararat" newspapers' editorial offices and participated in the events of the 24th of April Genocide Remembrance Day. He also gave several lectures: during the presentation ceremony of Shavarsh Misakyan book titled " The First Documentalist of the Armenian Genocide", on the memorial meeting organized by the Lebanese part of the AGBU, and during the lesson of the theological seminary students.