On October 24, 2017, "The Venice Mkhitarist Congregation-300" two-day International Conference opened at the National Academy's Presidency Conference Hall. The Conference was organized by the initiative of the RA Ministry of Diaspora, the Department of Armenology and Social Sciences of the NAS RA, Yerevan State University, the Mkhitarist Congregation of Venice and with the support of the State Committee for Science of the Ministry of Education and Science.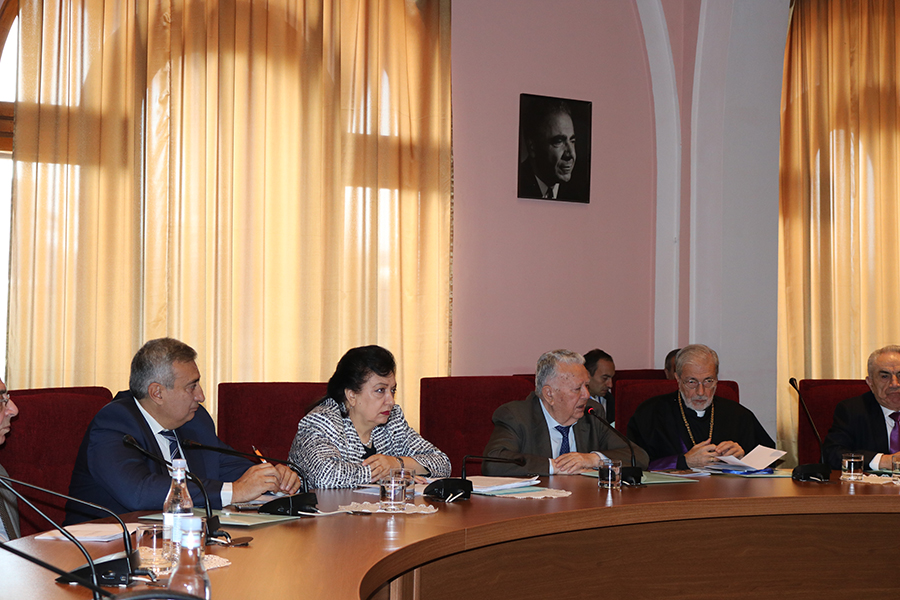 The President of the National Academy of Sciences Radik Martirosyan made an opening speech emphasizing the importance of the Conference in terms of presenting, publicizing and studying the heritage and present activities of the Mkhitarist.
RA Minister of Diaspora Hranush Hakobyan welcomed the Mkhitarist Congregation's educational activities, noting that the whole territory of the Congregation turned into an architectural monument of world significance.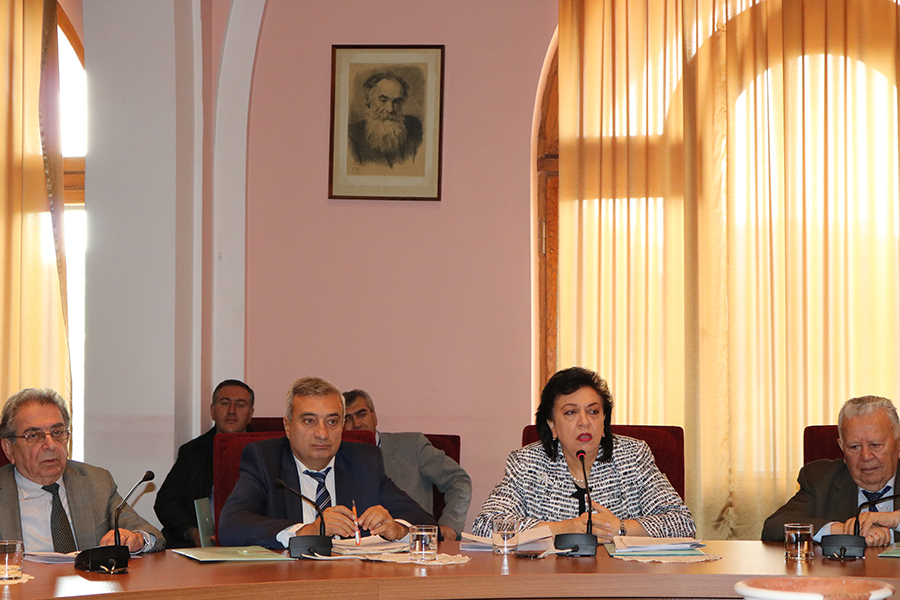 A member of Mkhitarist Congregation of Venice, Primate of the Armenian Catholic Diocese in Turkey, Foreign Member of the National Academy of Sciences of Armenia Levon Arch. Zekiyan mentioned in his welcoming speech that this Conference is not only a sign of respect, but also a deep friendship that had existed between the Mkhitarist Congregation and Armenian scientific institutions for years. "I am convinced that the exchange of opinions, consolidation should contribute to making a step further, and the activities of the Mkhitarist Congregation will be more clearly formulated and perceived. This will also contribute to discussions on future prospects," he said.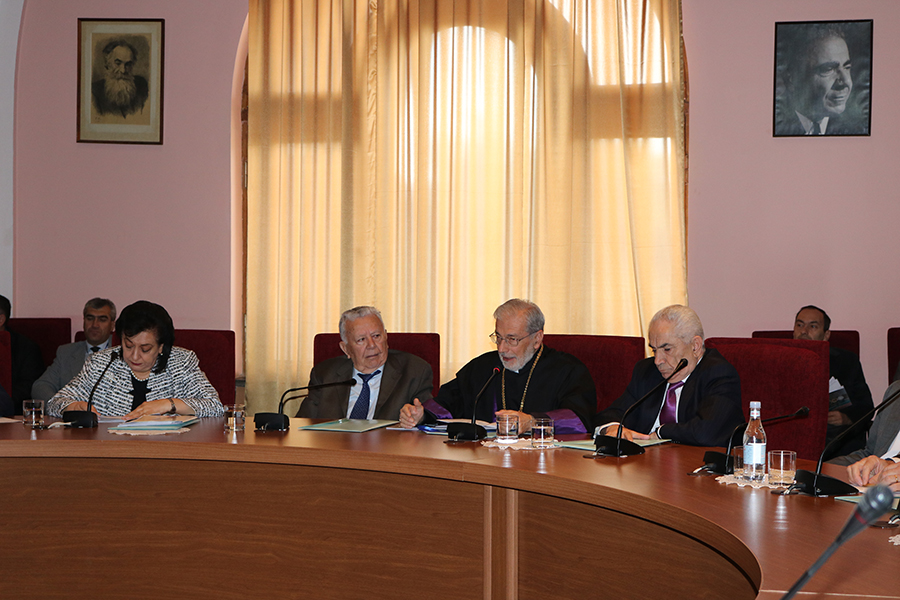 Academician-Secretary of the Department of Armenology and Social Sciences of the National Academy of Sciences Yuri Suvaryan delivered a welcoming speech. He mentioned that the Brothers, having developed all the directions of Armenology, had a sacred mission of preserving the Armenian identity first of all.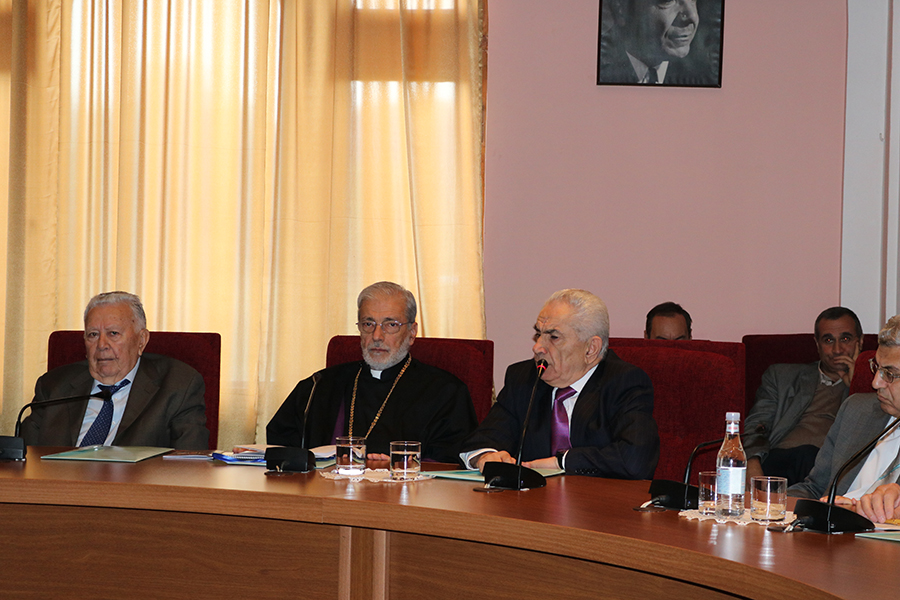 YSU Rector Aram Simonyan welcomed the audience and mentioned that the Mhkhitarist Congregation could be a criterion for any civilized nation and country. "I hope that Ghevond Alishan's 'The World of Artsakh'will be published in the near future, which has a great political significance. I am convinced that this international conference will open a new chapter in the study of the Mkhitarist heritage," Simonyan said.
The plenary session was followed by a solemn opening of the conference.  
After the plenary session the work of the conference continued in the following thematic sections: "The activities of the Mkhitarists in the field of Historical Studies", "The Mkhitarist Contribution to Philology", "Art and Culture in the Mkhitarist Activities".