On September 15, in the session hall of the NAS RA Institute of History a meeting was held with historian, professor Sepuh Aslanyan – the Chair of "Armenian Modern History" after R. Hovhannisyan at the University of California in Los Angeles and director of the Armenological center of the Armenian Institute "Promise".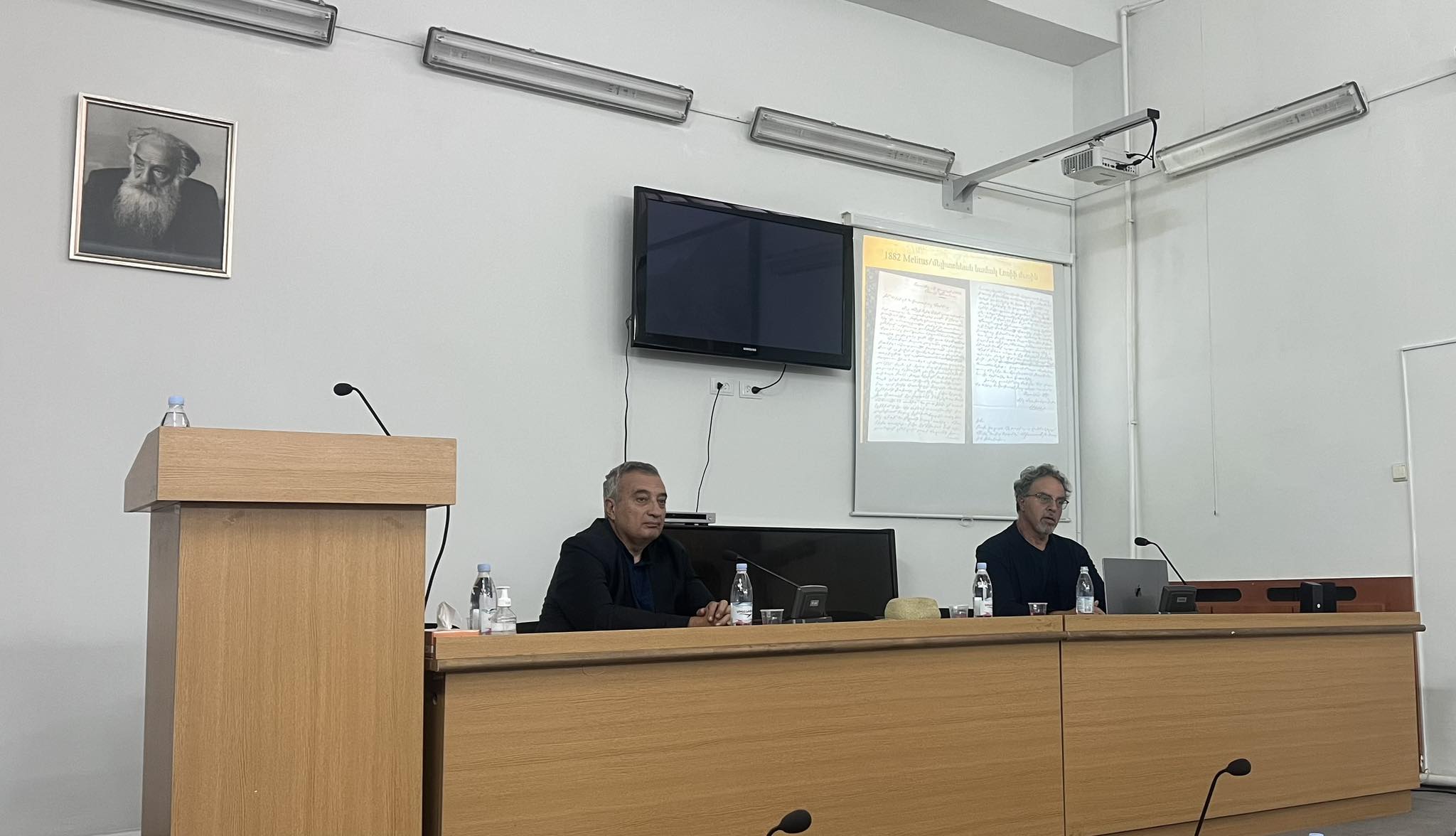 Director of the NAS RA Institute of History, Academician of the NAS RA, Dr. Hist. Sci., Professor Ashot Melkonyan delivered the welcoming and opening speech.
Sepuh Aslanyan made a presentation entitled "A Bunch of Hair and a Submerged Tombstone: Reflections on the Unknown History of Shahamir Shahamiryan".
The meeting was held in a question-and-answer atmosphere, which gave the attendees the opportunity to get answers to their questions.
The implementation of active cooperation and joint work was mutually emphasized.