In 22-23 October 2016 an international conference dedicated to the 25th anniversary of Artsakh independence was held in Artsakh State University. M. Minasyan the Rector of university delivered opening speech. Welcoming speeches were made by Chairman of the NKR National Assembly Ashot Ghulyan, Minister of Education, Science and Sport Slava Asryan.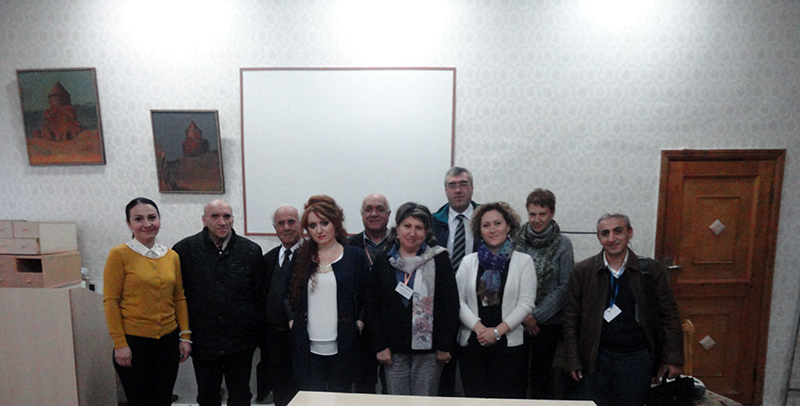 Institute of History NAS RA was introduced by four participants: Doctor of Historical Sciences H. Abramyan (The tragedy of Shushi, 1988), Doctor of Historical Sciences E. Danielyan (All Armenian civilizational activity of Prince Hasan Jalal Dola of Artsakh-Khachen), Doctor of Historical Sciences G. Stepanyan (The role of Artsakh Armenians in the development of trade and industry of Baku in the second half of 19th century and the beginning of 20th century), Candidate of Historical Sciences M. Arutyunyan (The development of some branches of science in Artsakh in the second half of 17th century and the beginning of 18th century).
Representatives of different regions of the Republic of Armenia and the Republic of Nagorno Karabakh, as well as of the Republic of Georgia and the Russian Federation took part in the conference. The conference activities were organized in specialized grouping. They were followed by interesting discussions and debates. In the framework of the conference the Institute of History and Artsakh State University organized a book exhibition. Afterwards, almost 29 books were donated to the Artsakh State University by the Institute of History.
Participants made a trip to the "Tigranakert Reserve'' of Artsakh.