On May 25th, 2019, Prof. Karen Khachatryan celebrated his 50th birthday anniversary and 25th anniversary of scientific-educational activity. On May 27th at 2 pm the extended session of the Scientific Council of the Institute of History NAS of RA took place, which was devoted to this event.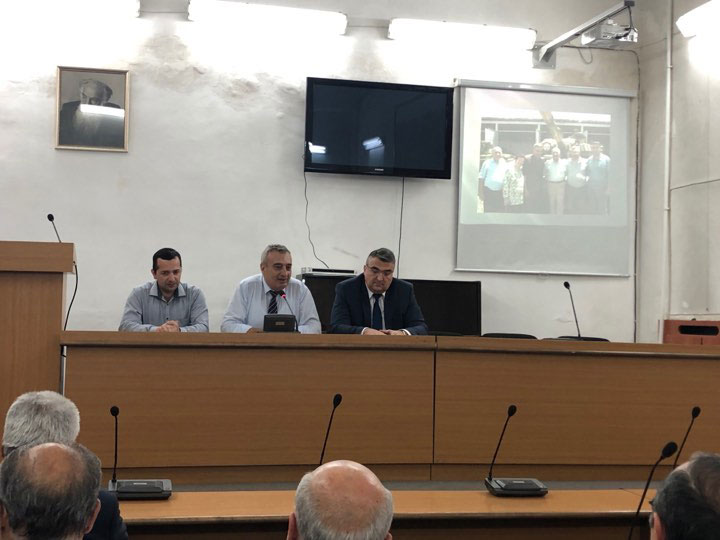 The session was opened by Prof. Ashot Melkonyan, the Director of the Institute of History. First he congratulated K. Khactryan, and spoke about the jubilee's human, scientific and scientific-organizational features, emphasizing his devotion to his native institution.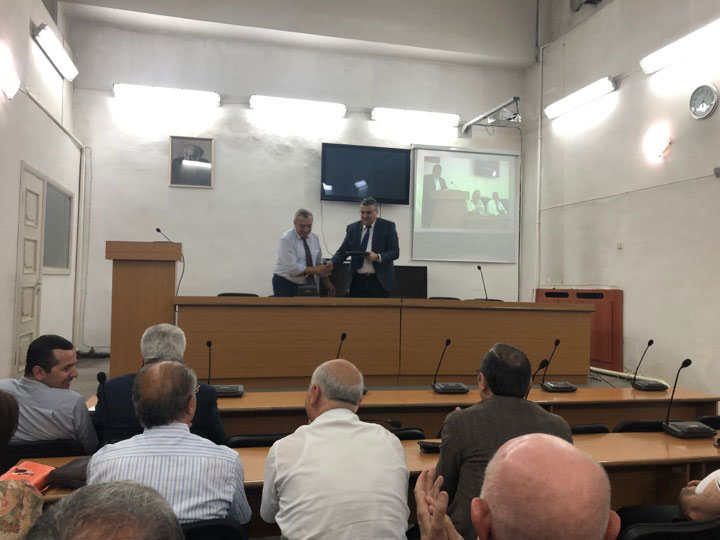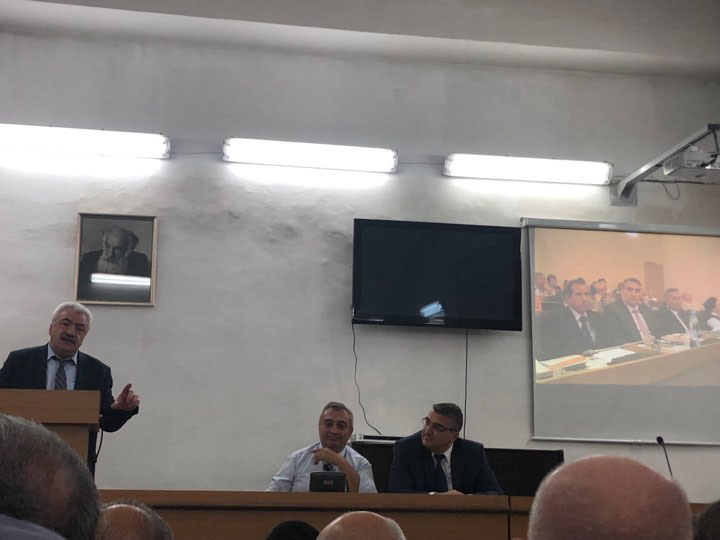 Then Hamo Sukiasyan, PhD - senior researcher of the Institute of History, read for audience about K. Khachatryan's pedagogical activity.
Afterwards the speeches to congratulate K. Khachtryan were addressed by Dr. Amatuni Virabyan - the Director of the National Archive of Armenia, Dr. Edik Gevorgyan, Dr. Kliment Harutyunyan, Dr. Anna Asatryan, Dr. Albert Kharatyan, and many others.
Prof. Edik Minasyan - Dean of the Faculty of History, YSU after his speech conveyed the decision of Yerevan State University administration to award Karen Khachatryan with the Gold Medal of the university for his remarkable achievements.